"

And one day she discovered that she was fierce, and strong, and full of fire and that not even she could hold herself back because her passion burned brighter than her fears "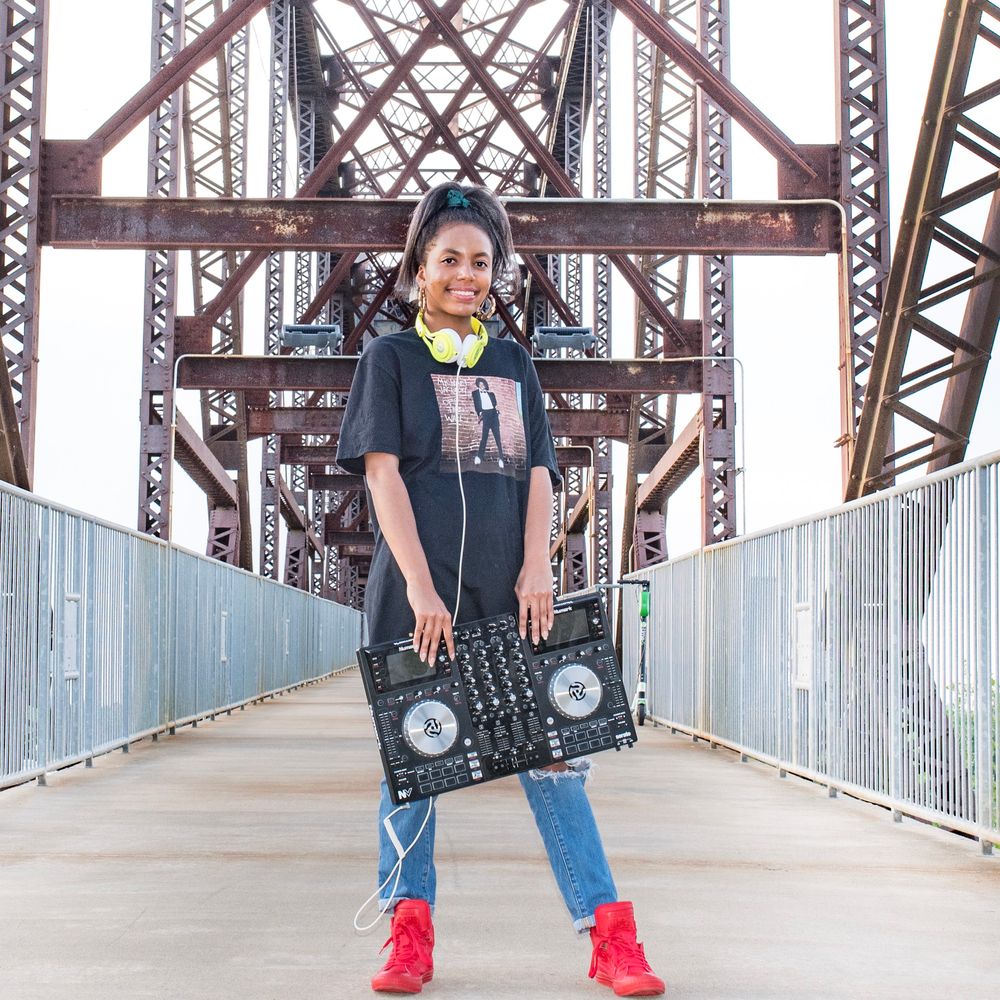 Meet Northwest Arkansas' Femcees & DJing Ladies
Written by Robyn Jordan, featured on argotsoul.com
BIO
As a 20-year old that's been in the game for nearly a decade, DJ Raquel may be the region's youngest DJ with the most experience. She even got to play at her own prom.
DJ Raquel is motivated by her musical family, especially her father. One of her first experiences DJing was for the Salt Bowl, a competition between two football teams in Saline County.
At 11 years old, her dad who was DJing the event asked her to play for a few minutes in his absence. Once Raquel decided to play what she wanted, the crowd loved her music, she says. As soon as her dad noticed, he planted the seed for her to start taking DJing more seriously.
With more than 100 shows and years of collaborating and performing under her belt, DJ Raquel aims to "make [her audience] forget" their troubles and help them feel exhilarated, free and overall hype. Even though she's experienced in catering to various audiences, DJ Raquel says she feels like her mature and true self when she's playing EDM, House, "gritty" and "hardcore" music.
As a student studying marketing at the University of Arkansas and as the co-executive vice president of marketing and media for Hill Records, the student-run label at the university, Raquel won't only be making waves as a DJ in the area, but she'll be attracting fresh musical talent that's much needed in Northwest Arkansas.
Young and wise, Raquel knows "if you love something, just do it." She wants to show others she belongs on stage just as much as the next person does. DJ Raquel also wants to see more Black women playing House music and says it's important to change the narrative of what a DJ looks like.
"Black people are not monolith," she says.
https://argotsoul.com/2021/06/meet-northwest-arkansas-femcees-djing-ladies/
Press Photos