A LIL BIT ABOUT ME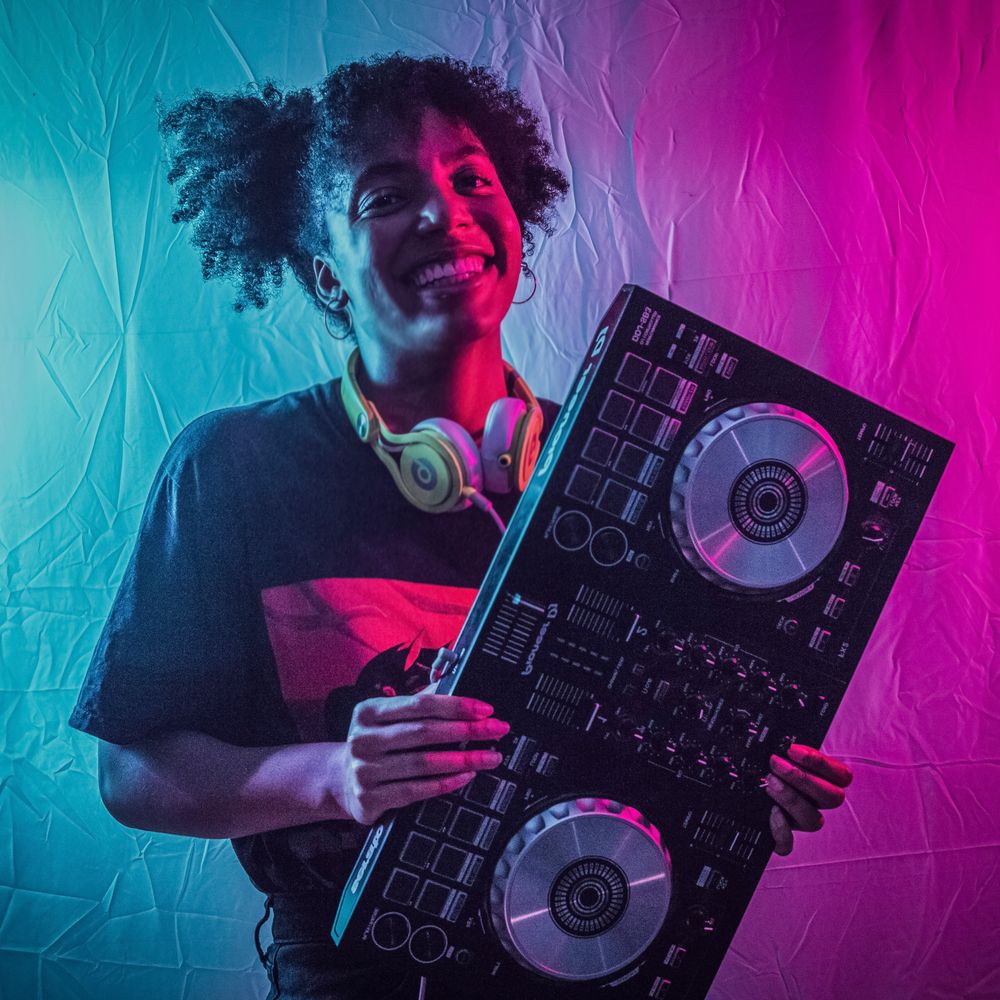 Raquel is a talented and versatile DJ who has been creating beats and mixing music for over a decade. Born and raised in the heart of music culture, Raquel was inspired to pursue a career in DJing at a young age. With a deep appreciation for all genres of music, Raquel has honed her skills to create electrifying and engaging sets that are always fresh and exciting.
Raquel's unique sound is a fusion of her love for dance, hip hop, and electronic music, and her sets always feature a mix of classic tracks, cutting-edge beats, and everything in between. Her keen ear for music and her ability to read a crowd make her a sought-after DJ for events, clubs, and festivals.
In addition to her DJ skills, Raquel is known for her infectious energy and charismatic stage presence. Her infectious personality and love of music always bring a party to life, making her a favorite among fans and industry professionals alike. Whether she's mixing tracks in the club or spinning at a festival, Raquel's music always connects with audiences, inspiring them to dance and have a great time.
With a growing fanbase and a reputation as one of the most talented DJs on the scene, Raquel continues to inspire and excite audiences with her music. If you're looking for an unforgettable night filled with great beats and high energy, look no further than Raquel.
SPINOGRAPHY
Natural State Criterium Races
Her Set Her Sound 
Fayetteville Parks and Recreation Ladies Du
Square 2 Square - Halfway Halt
Bentonville Chamber Event

Bryant, Arkadelphia, Mayflower, and DeQueen High School Proms

Susan G. Komen Race for the Cure

Outlets of Little Rock Mall Grand Opening

Dave and Buster's New Years Eve Celebration

Corporate Events

SOAR Youth Conference

Cycling and Crossfit Events

Boys and Girls Club of Bryant Events

Countless School Events

Countless Sporting Events

Natural State EDM